Back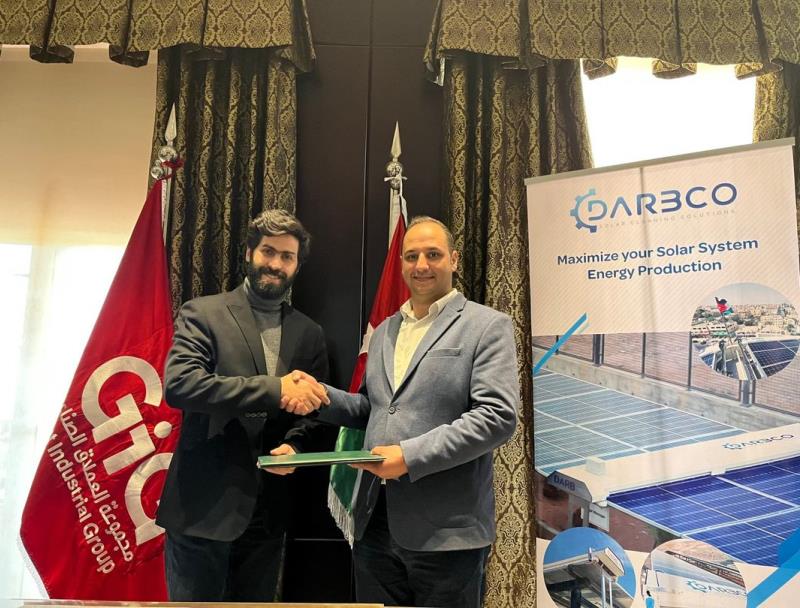 Darbco signed an agreement with (GiG / Giant Industrial Group).
Darbco, a leading solar cleaning solutions provider, has signed an agreement with Giant Industrial Group to supply and install automatic cleaning systems (robots) for solar panels.

The agreement was signed on behalf of Darbco by its general manager, Eng. Munther Fadel, and on behalf of the Giant Industrial Group, Deputy General Manager, Eng. Mohammed Al-Samadi. Darbco will provide the giant factories group with automatic systems—high-quality robots and the highest international standards—to clean the solar panels on the roofs of its factory buildings, improving and raising the productivity and efficiency of their systems, as the giant factories group's solar system is one of the Middle East's largest roof-top energy systems.

Darbco is the Middle East's first leading Jordanian company to provide innovative solutions in the field of renewable energy technology. It specializes in the design, manufacture, and development of robots for cleaning solar panels. It also has certified safety reports, as it works on manufacturing automatic robots for cleaning solar energy panels to solve the problem of dust accumulation on solar panels, which leads to a 60% decrease in efficiency, this system works to reduce the amount of water used in the cleaning process while maintaining the integrity of the panels with high cleaning efficiency, and it also works to reduce the operating costs of solar systems.