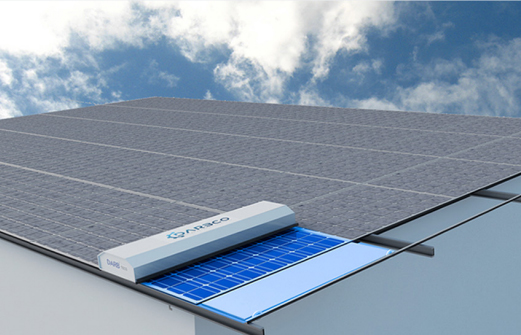 More about us
DARBCO was founded in 2017 as one of the most innovative companies in the MENA region; it aims to solve the issue of dust accumulation on solar panels by continuously developing and manufacturing automated solar panel cleaning solutions.

Solar systems are installed worldwide as they are a clean and inexpensive energy source. However, they suffer from dust accumulation over their surface, which reduces their energy output. Dust accumulation also increases the resources needed for the cleaning process (water, labor, and time), which increases operational expenses.

DARBCO has developed an innovative automated robotic solution that guarantees high levels of cleaning efficiency and reliable operations. DARBCO's solutions are designed to withstand the desertous weather and dusty regions by integrating a high-efficiency cleaning mechanism that decreases the amount of water and time required to clean solar panels without compromising cleaning outcomes. Since solar panels are sensitive to mechanical interaction that may cause scratches or micro-cracks, all materials used in the manufacturing of the robots have been especially developed and tested to ensure safe operation.

Our mission
To increase the efficiency of solar PV plants in terms of energy generation with minimal resources and effort.

Our vision
To become the leading solar panel cleaning solutions provider worldwide.